UNTITLED GAMER PLAY


Illustrated the cover art for a Student Production at NYU Tisch / Playwright's Horizons temporarily titled Untitled Gamer Play (UGP), written by Jason Wang (︎ @flybippo) and directed by Jonathan Chang (︎ @jonthnchng).

Co-designed and built the modular cardboard set, as well as led the set panting process using a mixture of house paint and acrylic paints with a small team of students that changed daily, all completed within in 2 weeks.





Production photo credits to Daniela Goytizolo (︎ @danigoyti / danielagoytizolo.com) & Max Chen (︎ @maxsenpai).





My personal photos of the set itself: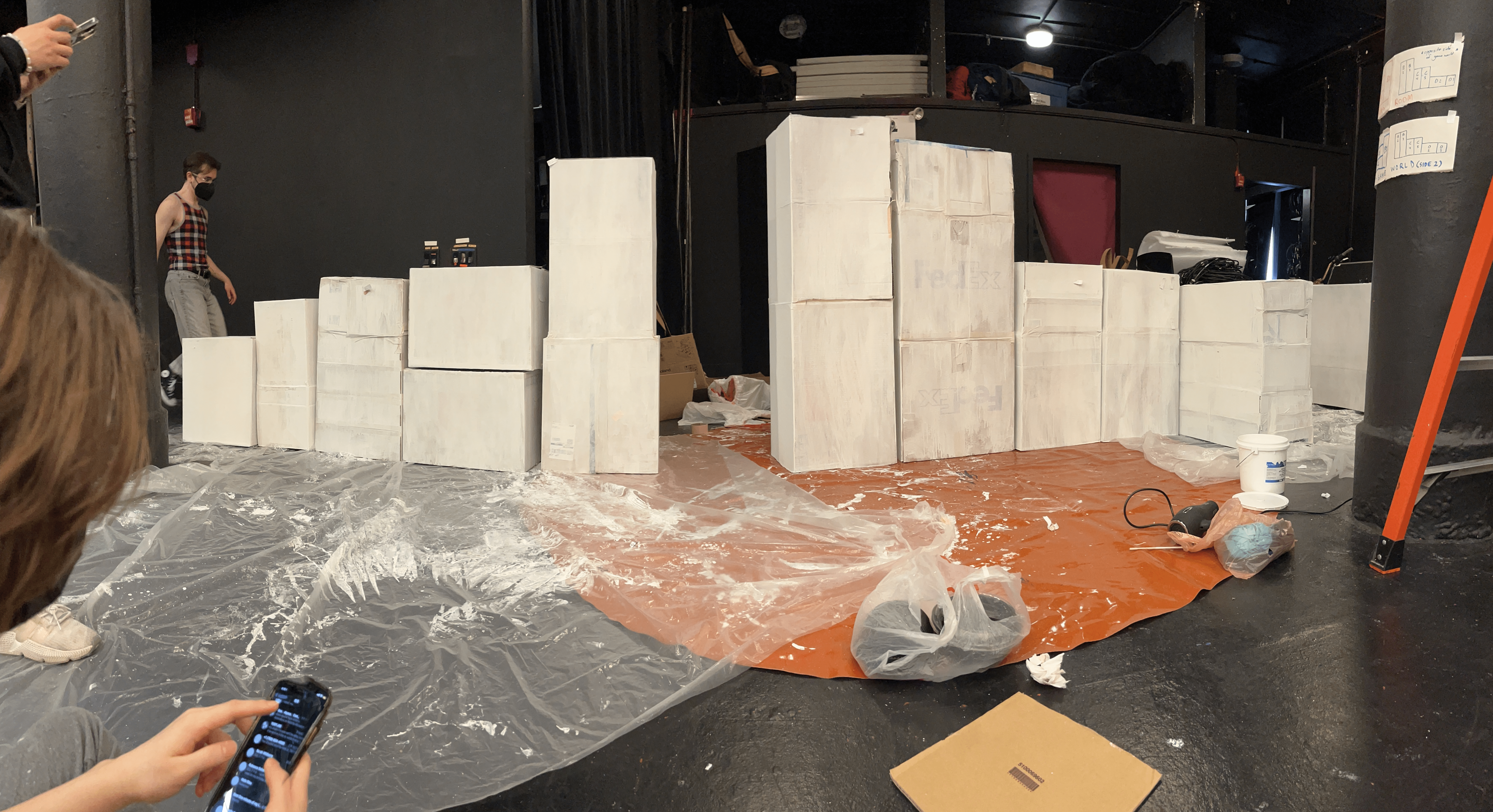 © Copyright 2022 Sally Chen